local standalone player
Submitted by
otacke
on Tue, 06/27/2017 - 18:09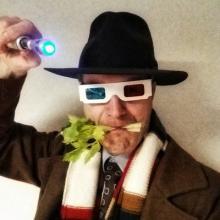 This is an idea/wish from a session that was held at OERcamp17 in Hamburg, Germany on June 24.
With h5p-standalone it is possible to display the contents of an h5p file in simple HTML5 environment. Yet, it is not possible to use it offline since (for a good reason) JavaScript cannot read from a local harddisk (unless you're using a local webserver).
As a teacher, I want to offer students the opportunity to use h5p content offline in order to support more pedagogical scenarios.
As a student, I want to be able to download h5p files to my device and play them without an internet connection later.
A similar feature is already mentioned in H5P's roadmap, cmp https://h5p.org/roadmap, but another option could be to create a package similar to XAMPP that runs a one-click-pre-configured web server on the local machine -- maybe with a smaller footprint using nginx.
0
Supporter votes Members of the Supporter Network can vote for feature requests. When the supporter network has generated sufficient funding for the top voted feature request it will normally be implemented and released. More about the H5P Supporter Network