Course Presentation: Remove or Fix Social Media Sharing
Submitted by
vev1
on Mon, 05/16/2016 - 16:18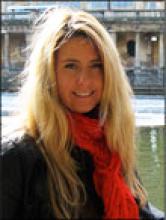 Hi
Is there a way to delete the "Share on Twitter, Facebook, etc" social icons on the Results page? I know you can turn off the Results page but I want to keep it. I don't want them there, but also they don't seem to work properly.
For example, when it is shared on Twitter, it just says "I got 67% on this task:

And nothing after that. Not even a link.
Thanks,
Veronica