Accordion: unmodifiable and sometimes blank
Submitted by
akud
on Sun, 12/04/2016 - 09:46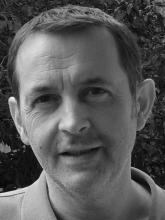 Hello,
I would love using this tool but as time goes by I think I've found a few problems.
1. If I'm editing the text I've inserted, sometimes I see I can't.
This happens on my Mac (10.12.1) with Firefox (50.0.2) and Chrome (54.0.28xxxxxx): I go into "Edit", make my modifications and save. But the node doesn't take the edit.
No problem with Safari (10.0.1).
2. Many times, when I create a new content, as I copy and paste some text, nothing comes out in the page (randomly I get "new text" instead of the text I've inserted). I don't understand how this happens. It's generally random how I "succeed" (but I really do 2-3 times out of 10).
This happen with all the above browsers (Safari included).
I've tried pasting texts from MS Word (.doc and .docx), then with TextEdit, both RTF and TXT, and also with Libre Office (.odt).
With plain text formats (and with .odt) it seems much easier to succeed, but as I said, I can't see a "schema". Also, in these last cases, I get no formatting (something like all lines are divided by <br> instead of <p>).
I'm at disposal for further elements, if asked.
Thanks,
Gerardo