SVG SUPPORT Course Presentation Module
Submitted by
webfuture
on Fri, 10/09/2020 - 13:06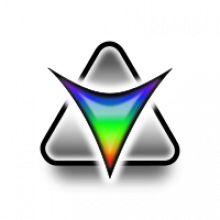 Webfuture Design
DRIBBBLE ➤ https://dribbble.com/Webfuture-Design
BEHANCE ➤ https://www.behance.net/webfuture-design
FREE SOFTWARE for SVG ➤ https://inkscape.org
SVG FILES BENEFITS:
Vector files are good for performance of each presentation.
The filesize of each presentations are decreasing.
The quality and resolution are increased.
All elements of the presentations can be scaled without pixel formation.
SVG MODULE TYPES:
LINE CHART
COLUMN CHART
BAR CHART
SPIDER CHART
REVIEW MODULE
TABLE MODULE
more modules in production
DEMO WEBSITE: https://vbg.smart-nft.com
EXAMPLES IN PNG FORMAT:
LINE CHART
COLUMN CHART
BAR CHART
SPIDER CHART
REVIEW MODULE
TABLE MODULE
Summary:
I create special modules used vectorgraphics as SVG files type. I share all my modules copyright free to H5P COMMUNITY as a gift.
0
Supporter votes Members of the Supporter Network can vote for feature requests. When the supporter network has generated sufficient funding for the top voted feature request it will normally be implemented and released. More about the H5P Supporter Network