H5P Moodle plugin integration : prevent video file upload to force using an internal video sharing service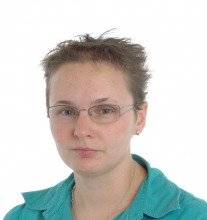 Hello,
The H5P Moodle activity plugin is installed in our Moodle for several years and becomes a common tool for our professors :
https://moodle.org/plugins/mod_hvp
We encounter a difficulty with this plugin while it enables professors to directly upload videos on Moodle.
This makes courses impossible to backup or duplicate.
We have a specific service enabling professors to share videos with students and it would be usefull for us to prevent video upload in H5P activities.

On the H5P.org website, we notice you succeed to limite de file size upload, we would like to know if it is possible to set a specific configuration parameter on the H5P activity to prevent video upload.
Thanks in advance for suggestions ;-)
With great thanks for this creative open project,
Zabelle
Summary:
Moodle plugin : Add config parameter to prevent video upload
0
Supporter votes Members of the Supporter Network can vote for feature requests. When the supporter network has generated sufficient funding for the top voted feature request it will normally be implemented and released. More about the H5P Supporter Network