Make question field optional in Branching Scenario: Branching Question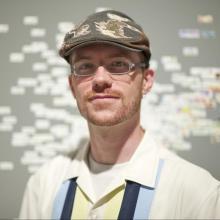 BACKGROUND
Currently the Branching Scenerio: Branching Question has a required field "question." If not filled in, it displays the error:
The text field is required and must have a value.
This can be ignored, and the form saved -- then in preview, it displays the text string "undefined" instead of an empty question.
FEATURE REQUEST
The question text should not be a required field, and should display nothing or an empty string if undefined or empty. In the context of branching choices, many choice sets are self-explanatory due to the interactive context, and do not require a prompt. A great example is An Unexpected Demo:
https://www.olivertacke.de/labs/2019/09/04/an-unexpected-demo/
It uses placeholder prompt "What would you like to do?" -- but for most branching works (from CYOA to Bandersnatch) this is redundant, and they would simply provide a list of actions. Of course, being able to frame a choice set on the choice screen is important for many forms of pedagogy, and even in interactive fiction it can be a great option to editorialize on the choice, with the choice ("Would you like to interrupt the cursing, raging dwarf who's wielding his battle axe?") but it shouldn't be a hard requirement.
Summary:
Make question field optional in Branching Question
0
Supporter votes Members of the Supporter Network can vote for feature requests. When the supporter network has generated sufficient funding for the top voted feature request it will normally be implemented and released. More about the H5P Supporter Network