Further forum or forum sub-item
Submitted by
villon
on Mon, 07/18/2022 - 21:45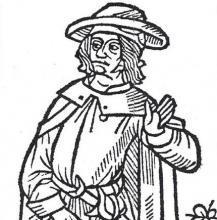 Hello,
In my last post here in "content creation" I expressed some doubts about how best to deal with the content I had created. I hoped that this post in particular might spark a discussion that was significantly more concerned with content than with the technical details of H5P. I guess I misjudged that. I see how a platform like https://apps.zum.de/apps, which is good from a basic point of view, is flooded with content that is sometimes very poorly designed and implemented in terms of didactics, content and pedagogy. Therefore, I thought that this might be the place to start an exchange about discussing content and how it can best be realised with H5P.
Perhaps it is possible to set up a forum here that really deals with the didactic and pedagogical preparation of content and the exchange between users, because "content creation" does not offer this.
I think there are also some, end users who have no programming skills, hitting H5P and I hope there will be more every day instead of using this overpriced paper oriented rubbish from WC. And for them it would be important to have a platform to share content as well.
Greetings villon