Moodle and Interactive Video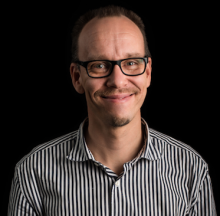 Hi there!
H5P is an awesome tool, great work! I have tested it in Moodle little bit, and I have couple of questions regarding to Interactive video activity.
When adding a videofile (e.g. mp4) into H5P, to where videofile is actually stored - in Moodle or some other server? Is it streaming video or not?


If there is no videostreaming available at the moment, is it possible to use external streaming video service as file repository in Moodle when adding videofile into H5P Interactive video?


When using Activity Completion criteria in Moodle, the current available options for H5P are "Student can manually mark" and "Student must receive a grade". When using "Receive a grade" it is possible to set up Passing grade in Moodle Gradebook. This is great :-)

In addition to these two activity completion options, I think following option would be great: "Student has watched the video to the end". I am not a programmer, but I think that kind of data (video ending timestamp?) can be generated via xAPI. Is it possible to convey that data from H5P into Moodle, and do you have any plans to develop that kind of feature?
Kind regards,
Jani
0
Supporter votes Members of the Supporter Network can vote for feature requests. When the supporter network has generated sufficient funding for the top voted feature request it will normally be implemented and released. More about the H5P Supporter Network