CSS Changes
Submitted by
Miki
on Wed, 05/31/2017 - 18:22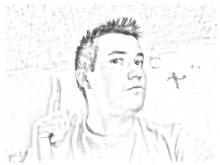 Hello Guys,

Got a question for updating/changing CSS.
I am using wordpress website and H5P plugin with all current libraries.
I read tutorial for updating CSS but I haven't tried it because I tried this way:
I made Interactive Course on h5p.org,
downloaded it,
changed the file extension from .h5p to .zip,
extracted that zip file.
found .css files containing rules for button color, progress bar color and question feedback font color(this is what I want to change)
made the changes,
than I selected all files previously extracted and packed them back to .zip
changed .zip back to .h5p
Uploaded that .h5p file to my wordpress site,
Upload was sucessful but no changes are visible :(, still default colors for button, progressbar etc are showing.
Can you please help, is it possible to do it this way? Did I missed something?
I need several color variations for several interactive courses, I figured this would work.
Let me know if you have any ideas?
Cheers,
Miki