Add social sharing and audio questions
Submitted by
gvndsoni20
on Thu, 06/08/2017 - 14:01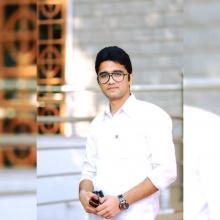 I would like to see the features in the H5P content having social sharing at the end of the quiz or questions or on finding the right hotspot or on not finding too( to ask the friends to help out via social media share ) .
It will be very helpful to both the createors and the users also it will help to improve the hits on the content.
secondly, I would like to see the option of adding audio or video file in quiz or multiple choice questions so the user can listen or view the audio or video and can answer accordingly.
Like how slick quiz etc plugins do .
Regards.
Summary:
social media sharing option
0
Supporter votes Members of the Supporter Network can vote for feature requests. When the supporter network has generated sufficient funding for the top voted feature request it will normally be implemented and released. More about the H5P Supporter Network