DRAG N DROP scoring calculation method
Submitted by
Pammellam
on Tue, 02/20/2018 - 09:56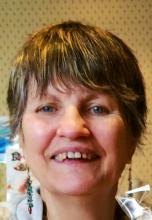 I have a request for a change in the __scoring calculation method__ in the Drag n Drop exercise.
I have an exercise teaching a language term and the total number of possible points for this one exercise would be 6. When I tested this exercise, on purpose, I got 4 correct, 2 wrong. I expected to get a score of 4 for this one exercise. But I got only 2 Points. I have later learned that the method of calculating the score for this exercise is to delete the 2 wrong points from the 4 correct points giving the student just 2 points. But, I think the average language student would expect 4 points for this exercise.
I wonder, is it possible in the exercise behavior section to give the total possible score and then to use that to calculate the final score??? If the total possible points were given as 6 and the students got 2 wrong then the score would be 4.
I understand that there are other variables in this exercise, some with infinite answers. But perhaps it would be possible to have two scoring methods: one for those that have _finite_ scores as opposed to those that have _infinite_ scores.
0
Supporter votes Members of the Supporter Network can vote for feature requests. When the supporter network has generated sufficient funding for the top voted feature request it will normally be implemented and released. More about the H5P Supporter Network