Grading of an interactive video in Moodle
Submitted by
ianrhile
on Thu, 03/08/2018 - 16:32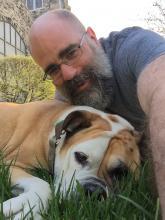 I have some questions about how interactive videos are scored in Moodle:
If the student changes a response or watches the video again, are the grades re-recorded? Do their previous answers stay recorded if they re-watch the video? Can they look at the questions again for practice?
If the number of points in the presentation exceeds the "maximum grade" setting, what is recorded?
Thanks.