multiple draggables for 1 drag zone
Submitted by
BV52
on Wed, 11/28/2018 - 02:09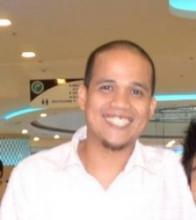 I created a drag/drop in which one drag zone had multiple draggables. When I completed the activity, even though all answers were correct, it didnt give me full credit for completing the activity. Showed 0 out of 1 or 10 out of 12 even though ALL drag zones were correct. Is there a possible solution to this or an enhancement request on file?
I noticed that in your activity you have several text "draggables" that are inactive, which are used as labels or questions. There is a possibility that 2 of these were initially active draggables that has been deactivated. This is related to this bug report. For now until the bug has been fixed the only way to resolve this is remove the text one by one and add them again or redo the whole project keeping in mind not to "recycle" objects in this activity type.
Thanks for your response. I recreated the Drag and Drop, but its still showing the same results. Only one option has multiple choices and the rest have 1. The only thing I didnt delete when adding everything back into the Drap and Drop was the titles and left text in each box, but deleted and added the drag zones and draggables. I've created other Drag and Drops similar to this one and have had no issues with text not being a draggable. Do you think that it could be that there are 11 draggables and only 10 drop zones?