Why not Swap IFRAME for DIV?
Submitted by
stopbit
on Wed, 07/26/2017 - 17:30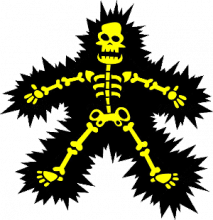 Hi,
I've been thinking about this since I first discovered H5P.
"Why is it that H5P relies entirely on iframes to show content" - This appears to be true on Wordpress, Drupal and Moodle.
Now, if you're a developer or familar with SEO or indeed any web work, I'm sure I don't have to explain the inherent negatives associated with the use of iframes these days. To name just one issue - Google (and other search engines) will not crawl iframe content if embedded on a page - that's not so nice.... and sometimes iframes are hard to work with in other ways too.
Is it therefore feasible to change the way the content is called for, so it is not using an iframe?
If so, why are we using iframes, what's the benefit over using a DIV for example? I'm guessing using iframes made it easier to develop in the first place when the technology was first emerging.
So today, can we replace iframes with a more modern alternative to display the content? I think so, it's probably not that difficult. This statement alone is probably not true however. Some things are easy to say in words, but very hard to acheive in code.
And so where are we at with iframes? Is there change on the horizon I wonder....
I hope someone from the H5P team can shed some light on the use of iframes and if we'll see H5P without barriers soon ;-)
Thanks
Summary:
Swap iframe for div when displaying content