Interactive Video: Intermittent problem reporting grades
Submitted by
crossbow42
on Mon, 09/21/2020 - 06:47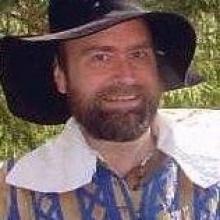 Detailed steps to reproduce the bug (exactly how and when did it happen)
Sadly, since this is so intermittent, my attempts to reproduce it have failed. It has happened on Macs and PC's. We tell our students to use Chrome, and all the students I have contacted have been using Chrome.

Platform and version number. E.g. Drupal, Wordpress, Moodle.
Moodle 3.7.6

Mobile or Desktop
Web interface

Browser: Chrome, Firefox, Safari etc
Chrome

H5P plugin version
1.20.2 (2020020500)

H5P content type and version (if a content type was used), and a sample URL or attached H5P.
Interactive Video day10-video2-646.h5p

Any browser console errors
Unable to observe.

Any PHP errors
Unable to observe

Screenshots if it's a visual problem
N/A

Any recent changes to the environment (new plugins/modules, updates, configuration changes etc.)
Moodle upgraded July 2020.

Any recent changes to the browser you're using (new extensions, updates etc.)
No
Several instructors have reported intermittent grading problems. The students are told to click the submit button, and report that they have, but the grade doesn't appear in the gradebook. This seems to happen to about 10% of the students. The students are told to use Google Chrome, and report that's what they used. Some students are on Win10 PC's, and some are on MacBooks or MacBook Pro's. One student reported that the video continued playing past the questions, so I checked that Poster and Pause video were both checked. They were.
We do not use a Summary Task, but there is always a Submit screen.
There are three things I've looked at to try to find a pattern:
The Moodle log files

The gradebook

The "Results" page you get if you click the activity name from the gradebook setup or the gradebook grader report (the "spreadsheet view") (/mod/hvp/grade.php?id=xx&itemnumber=yy).
The log files always show that the student viewed the video; there is always a "course module viewed," and often more than one. Sometimes there is a "mod_hvp: attempt submitted" log entry. One thing that appears consistent, is that if the log file doesn't show a submit record, then there is nothing in the gradebook or the Results page. Are there any known ways a student can click the Submit button, but still nothing posted to the Results or gradebook? Also, if a student does an interactive video again, and again clicks Submit, will the existing results be overwritten, or will the Results page report two Attempts?
Occasionally, even with a submit record in the log, and report on the Results page (showing correct and incorrect answers), there will still not be a grade recorded in the gradebook. Are there any known circumstances where this might happen? Is it possible this has something to do with Surface Mode?
Cheers?
P. S., the H5P file I have for this is 45 MB, and therefore too large for this forum. Is there another way I could get it to you?