Open Educational Resources (OER) Policies
Submitted by
falcon
on Fri, 09/17/2021 - 16:15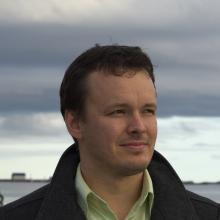 Individuals and smaller organizations are sharing content in the H5P OER Hub. Large institutions, for instance universities, with thousands of H5Ps that several individuals within the organization are eager to share, typically are not sharing their content. The reason is often that the university lack OER policies. Questions like the below need to be answered before the organization may start sharing their content:
What content should we share?
Who decides what content we should share?
How do we make sure that we only share content that we are allowed to share? (i.e. any third party multimedia for instance must have a license compatible with the licenses we choose for the content we share)
Which licenses should we use when sharing content?
Who should be listed as the authors/originators of the content?
How do we make sure that those sharing and approving the sharing have sufficient training and understanding of Creative Commons and other licenses?
What content should we reuse from the H5P OER Hub?
Should anyone be allowed to reuse content from the H5P OER Hub?
How do we handle copyright infringement claims?
OER has the potential to revolutionize how content is created. In the future authors may be building on a common body of interactive representations of knowledge. Content that anybody may use for free, repurpose and use. Content that is far too advanced for organizations to build for themselves, but possible to build through a global content collaboration framework. Content that adapts to the users' learning styles, prior knowledge and context.
One hurdle on the way is to increase the understanding of OER and build solid OER policies. Has your organization built OER policies that might help with the above? Any thoughts or policies you would like to share?