Add webp to supported image types for Interactive Video image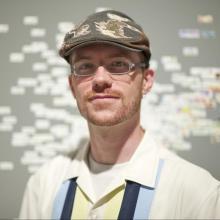 Add webp to supported image types for Interactive Video image
BACKGROUND
Currently the Image (thumbnail / preview) for an Interactive Video does not allow the webp image type in the editor. Attempting to submit a webp image as a thumbnail generates the following error message in the Interactive Video editor:
Only files with the following extensions are allowed: json png jpg jpeg gif bmp tif tiff svg eot ttf woff woff2 otf webm mp4 ogg mp3 m4a wav txt pdf rtf doc docx xls xlsx ppt pptx odt ods odp xml csv diff patch swf md textile vtt webvtt gltf glb.
FEATURE REQUEST:
Alter the image editor dialog so that it allows image files with the .webp file extension.
For example, YouTube videos serves webp format thumbnails automatically by default for browsing lists and inter-video navigation overlays. A person wishing to build H5P content thumbnails from public domain videos -- for example, https://www.youtube.com/channel/UCRpa0nQ2JQEh628cpyEFvtQ/videos -- must still convert each thumbnail from webp to png in order to make it compatible with H5P, even though it is supported in almost every browser (https://caniuse.com/webp). Ideally, the H5P editor would simply support this format so that conversion was unnecessary. From the error message, it *might* be as simple as adding .webp to the list of permitted extensions...?
Summary:
Add webp to supported image types for Interactive Video image
0
Supporter votes Members of the Supporter Network can vote for feature requests. When the supporter network has generated sufficient funding for the top voted feature request it will normally be implemented and released. More about the H5P Supporter Network