Latest update adds 'content submitted' even for content that does not require submission.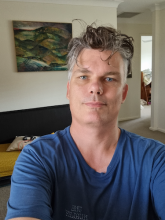 We use a lot of H5P content at our institution simply for practice and engagement and we don't require a submission. The latest H5P update seems to have added a message stating that the result has been submitted, even if that is not the intention of the activity.
This is confusing behaviour for the student who might expect that they are being graded on the result of the activity.
Setting "Choose when to send scores to the LMS" to "Do not send score to LMS" also makes no difference and the message still displays, even when the H5P has been inserted as an iframe embed instead of as an LTI tool.
Is it possible to turn this message off for all activities by default?