Single Choice Set - Visual Bug
Submitted by
Miki
on Thu, 10/12/2017 - 14:22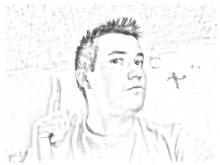 Hello Guys,
I have noticed another minor visual bug, this time with Single Choice Set.
I am using Wordpress platform and H5P website to create content.
Browsers Chrome and Mozilla.
Latest plugin and content type version.

Video: https://www.dropbox.com/s/r9x2d1qbc2kvou3/capture-4.mp4?dl=0
Link: https://h5p.org/node/126923
Description:
When you set several questions in Signle Choice Set, every next question after the first one has answer automatically highlighted.
Doensn't matter if the asnwer is wrong or right it always highlights the first option.
I test this only within Interactive Course module.


Thanks!