Submitted by
stopbit
on Tue, 02/28/2017 - 11:21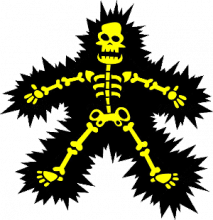 Hi,
I would like to request an improvement feature to the text editor used in H5P activities.
This would we a Code View option, just like that found in the default Moodle Atto Text Editor. 
TinyMCE editor also has this option.
Having the ability to Toggle between wysiwyg and source code view is invaluable in my experience. I've used Moodle for more than 10 years and I've lost count of the number of times this capability has saved my bacon.