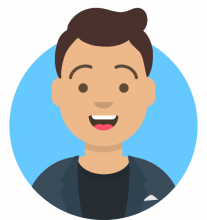 Hi!
Many teachers are waiting for the OneNote integration of H5P.
On Twitter many teachers are asking for the integration but we had no reaction until now.
On the part of Microsoft are they waiting of H5P. But they also want this to happen as soon as possible!
i would love to connect both sides to make tis magic happen!
Can a developper make work of this magic combination?
It would make my day/week/year and be wounderfull to add my H5P material to my online course!
Many thanks!
#educationmatters!
0
Supporter votes Members of the Supporter Network can vote for feature requests. When the supporter network has generated sufficient funding for the top voted feature request it will normally be implemented and released. More about the H5P Supporter Network
This feature has been closed and can't be voted on by supporters.