Random Question Orders
Submitted by
febster
on Tue, 07/28/2015 - 11:51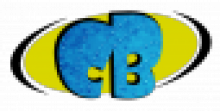 Just curious if it has been considered randomising question orders. Basically, you could great a series of questions and not only have multiple choice possible answers display randomly, but also the overall sequence of the questions display randomly. This would just make the quizzes less predictable especially within 'course presentations,' and allow students re-testing to get a completely different sequence each time.
If there was just a checkbox to turn this on or off it would be great! Again loving H5P!
Also along these lines, would there be a way to limit the number of random questions spit out each time. Say I have created 10 questions, I could type in a box to spit out only 5 questions each time. This way there would be a larger 'pool' of questions which could be drawn from each time the quiz is taken while all questions are displayed in a random order.
Anyhow, I think this would be great added feature.
0
Supporter votes Members of the Supporter Network can vote for feature requests. When the supporter network has generated sufficient funding for the top voted feature request it will normally be implemented and released. More about the H5P Supporter Network