Find the Hotspot / Multiple Hotspots
Submitted by
nagi
on Tue, 10/31/2017 - 14:21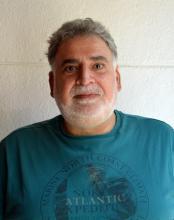 Hi.
Your find the hotspot plugin allows content creator to define multiple hotspots some of them correct and other are wrong answers.
From the user point of view, what is happeing now is that whenever he finds a correct hotspot, the exercice will terminate and he will get the point.
What should happen in that the user must be able to continue to find the hotspots until he gets all the correct ones.
Then he will be graded 1 point for each correct answer and -1 point for each wrong one.
No need to ad a check answer button as the plugin will automaticlly stop and give the score when all the right hotspots are found.
In the question, the content creator could, if he wants to make an easy question, specify the number of correct answers.
0
Supporter votes Members of the Supporter Network can vote for feature requests. When the supporter network has generated sufficient funding for the top voted feature request it will normally be implemented and released. More about the H5P Supporter Network