Is there any way to get audio files into H5P quizzes?
Submitted by
khewss
on Thu, 07/09/2020 - 05:07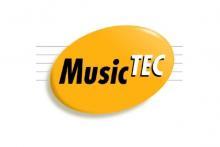 Hi,
I'm trying to figure out if there's anyway of using audio files as questions (or answers) in creating quizzes from the H5P options. Has anyone tried this before? For example, if I use the multiple choice option, can I attach an audio file as the question and provide the text as the MCQ answers? This, as well as the other way around where I provide a text question, and attach audio links as MCQ answers?
Are these possible at all?
Thank you!
Khew
My H5P details:
I'm using the h5p plugin on my Moodle 3.8 on a hosted (VPS) Apache server.
Am using a Laptop Macbook Pro when creating my h5p quizzes.
Browser: Chrome
H5P plugin version: 3.1.0.0
H5P content type and version (if a content type was used), and a sample URL or attached H5P. - This was not used since it's a Moodle plugin.
Any browser console errors - None
Any PHP errors - None
Screenshots if it's a visual problem - nothing to show only that the "dots" showing when the text messages would appear were shifted.
Any recent changes to the environment (new plugins/modules, updates, configuration changes etc.) - none
Any recent changes to the browser you're using (new extensions, updates etc.) - none.