Timelines - videos covering text
Submitted by
laustin
on Tue, 06/14/2022 - 05:35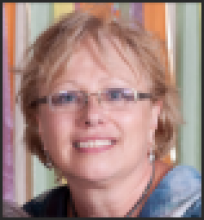 I have just started experiencing issues with Interactive Timelines and how they are displaying. Both timelines were OK until a few days ago.

I have two different timelines:
one in Canvas - I don't have information about versions but it is a large Australian university
one in Moodle (v3.10.7) H5P Framework v1,24. Timeline (1.1.21), TimelineJS (1.1.1)
They are embedded in the html pages. The same issue is happening in both instances and I think it is restricted to Chrome. It seems OK in Safari. A colleague has checked the timeline in Canvas and it happens for her too, but not consistenly.

If the timeline item has text PLUS a YouTube video, some, but not all, of the videos, are displayed over the top of the text. If I zoom in, or out, it rectifies, but if I refresh the page it happens again. Sometimes it is a different item that has the issue.
Is this something that has been reported by anyone else?
Summary:
Items in timelines not displaying correctly