Drag and drop - Flag to switch off the check and point counting
Submitted by
ac
on Tue, 11/29/2016 - 22:30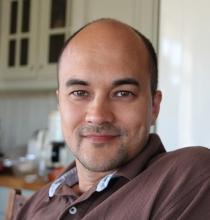 Hi, we are using the "Drag and drop" content type for smaller children.
In some cases, we have noticed it would be nice to just have a "switch flag" in the settings, which will
1) prevent the "check" button from being displayed
2) prevent the "check marks" from being displayed (green check marks and red crosses)
3) prevent the point count from being displayed.
Everything else, would stay the same .. incl. hotspots etc.
There will hence only be only button - the "Retry" button, which could have a customized text as "Rearrange".
This way, children could move stuff around, onto hot spots etc. but not be "measured" as wrong or right. Have an interactive board, to
Switching the flag back again, would re-introduce the check button, check marks and point counting.
Best regards,
Allan
Summary:
Add option to remove scoring display
0
Supporter votes Members of the Supporter Network can vote for feature requests. When the supporter network has generated sufficient funding for the top voted feature request it will normally be implemented and released. More about the H5P Supporter Network