Random Branching
Submitted by
cogdog
on Mon, 02/10/2020 - 17:58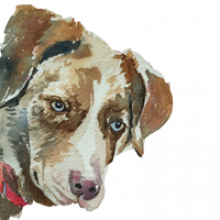 I'm working on a game-like exercise in the Branching Scenario content type. It would really be helpful to have some sort of ability, maybe when setting up a branching question, to provide a means where a button click could send the user to 1 of a set of possible nodes.
So say I am simulating a magical machine that dispenses short poems for students to analze or illustrate. A button would be available that sends them to one of 6 nodes in the scenario that has a diferent poem. I see an option in editing where one could indicated this is a random branch, and then select from either a drop down, or check boxes the potential set of possible destinations.
I can see this also viable on the Course Presentation content type. Whereas now ther is a slide button where a click leads to a different slide, it could have an option where it sends a viewer to one of a set of slides.
Randomness adds a bit of intrigue and curioisty rather than fixed paths which can foreshadow the targets.
Thanks
0
Supporter votes Members of the Supporter Network can vote for feature requests. When the supporter network has generated sufficient funding for the top voted feature request it will normally be implemented and released. More about the H5P Supporter Network