I am getting [field:group:branchingScenario:branch] in Moodle3.9
Submitted by
PCaso
on Wed, 08/05/2020 - 00:22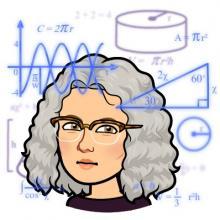 Detailed steps to reproduce the bug (exactly how and when did it happen)
I was installing the plugin as per the directions on this site. It installed exactly as planned. And then I started adding the content types as I started to inster an Interactive Content activity in a course. I was successful with no problems on all of the types except 3. I was able to successfully create a Column activity, a Memory Game activity and a Multiple Choice activity. Then, when I tried to create activities of the three types that hung during installation, I got the screens below.
Platform and version number. E.g. Drupal, Wordpress, Moodle. = Moodle 3.9.1
Mobile or Desktop = Desktop
Browser: Chrome, Firefox, Safari etc = Chrome
H5P plugin version = Latest from the Moodle Downloads (1.20.2 2020020500 )
H5P content type and version (if a content type was used), and a sample URL or attached H5P. = Course Presentation, Branching Scenario,& Interactive Videos. All three look like they have installed and show "Details" in the list of Interactive Content when attempting to insert in a course. However, none of the three appear in the Installed H5P list on the Manage H5P content types page. All were attempted to be installed on 8/4/2020. site is at https://Moodle.NOHSteachers.info.
Any browser console errors. = There was a 500 error when installing the Branching Scenario, but then it appeared to be installed (showing "Details" intead of "Install").
Any PHP errors = none
Screenshots if it's a visual problem = see below
Any recent changes to the environment (new plugins/modules, updates, configuration changes etc.) = these were installed after upgrading the system to Moodle 3.9.1 (not before). It's a fresh upgrade before H5P was added in.
Any recent changes to the browser you're using (new extensions, updates etc.) = no.
I manage my own server, so that makes access to permission settings and the like easier. I have installed and uninstalled and re-installed the plugin about 5 times now. I have checked all the access permissions on all the folders I could find in both my Moodle installation and in the MoodleData. The error only occurs on a couple of the content types and the rest work perfectly.
I checked the logs as the others have and there were no problems noted. When I first tried installing the Interactive Video, I got a 500 error. So, I immediately checked my PHP installation settings and there don't seem to be any issues there. The installation did hang for quite a while before timing out, so I thought it might be an access permissions problem. I couldn't find anything. I turned the anti-virus software off and reinstalled with the same problems.
The only content types that gave me problems were Course Presentation, Branching Scenario, and [field:group:interactiveVideo:assets] and [field:number:timecode:startVideoAt] shows up on the "Add Interactions" tab for the interactive Video (but the other 2 tabs are OK).
Interestingly, I originally got the [field:group:...] message on the first tab for the Interactive Video content as well. The first and third tab started working later when I was checking all of the content items.
I was hoping to find a way to fix the three content types without having to reinstall the plugin for a 6th time. I have no content created yet, so if I have to uninstall and re-install, it's not going to destroy anything.