H5P as a quiz question type in Moodle
Submitted by
falcon
on Tue, 02/27/2018 - 11:10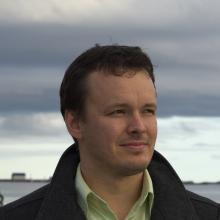 I received the following from emdalton, putting it here so that people can(soon) vote for this feature:
Examples: https://moodle.org/plugins/browse.php?list=category&id=29
Developer documentation: https://docs.moodle.org/dev/Question_types
Specific example to review for development: https://github.com/moodleou/moodle-qtype_ddwtos
I see this being particularly helpful with your existing "Questions" activities.
This will allow statistics on questions to be gathered and analyzed by Moodle. There are also many features in Moodle that can be based on quiz results, so the value of this integration would be very high.
Summary:
H5P as a quiz question type in Moodle
0
Supporter votes Members of the Supporter Network can vote for feature requests. When the supporter network has generated sufficient funding for the top voted feature request it will normally be implemented and released. More about the H5P Supporter Network