H5P Guides
Importing and exporting
Here you'll learn how to import, export and copy/paste H5P content.
Download H5P file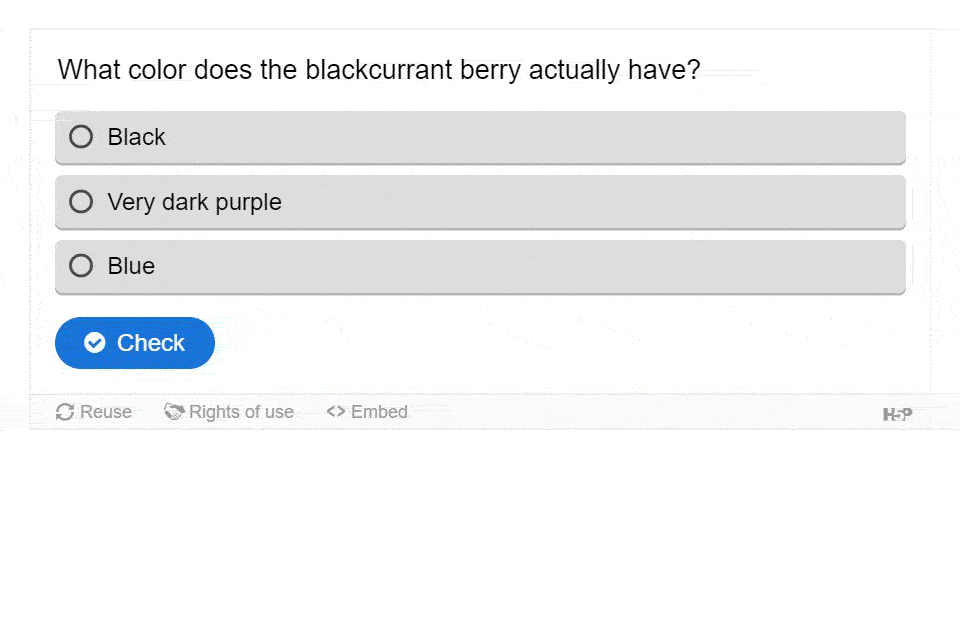 Demo of H5P download feature
You can save your .h5p file to your local machine with two simple steps:
Click "Reuse" button
Click "Download"
The file is now saved on your local machine.
Notes:
You can't open H5P file on your machine, it has to be uploaded to a site supporting H5P
When creating content, under "Display options", the "Download" button needs to be enabled.


Upload H5P file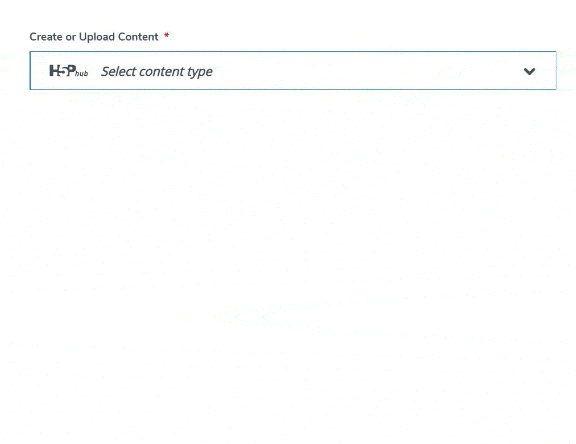 Demo of H5P upload feature
H5P file can be uploaded to any site supporting H5P. To upload .h5p file from your local machine follow the steps:
Open the Hub
Click "Upload" tab
Find the file and upload it
Click "Save"
Reuse existing H5P questions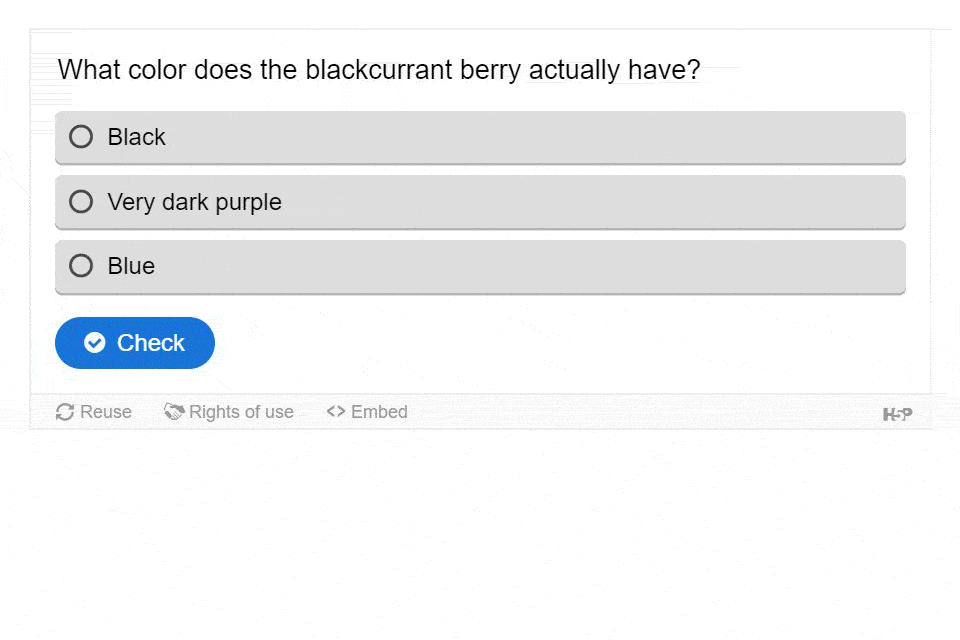 Demo of copy/paste H5P feature
H5P allows you to copy parts of its content and reuse it in new content. For example, you could reuse just some questions from one course in another course by copy/pasting just them. Below are the steps how to do so:
Click "Reuse" button
Click "Copy" button
Open the content type where you want to paste a question
Click "Paste" button
Note: Copy/paste feature works only within an H5P site, not between different H5P sites. To reuse content between sites, use download/upload option.
Tips:
You can copy/paste content within the same file (for example from one slide to another)
In WYSIWYG editors ( Like Course presentation and Interactive video ) you can copy/paste using keys CTRL+C/CTRL+V
In generic editors, copy/paste buttons are located next to a content type selector:


The content type "receiving H5P" has to support H5P content type you copied. If not, there will be a message saying "unsupported content type" when you try to paste it.
The "H5P clipboard" is not the ordinary clipboard on your machine. It lies within the web browser, and can only be used in the H5P context.