H5P Guides
Set up H5P for Moodle
Download and install Moodle
Skip this step if you already have a functional Moodle installation.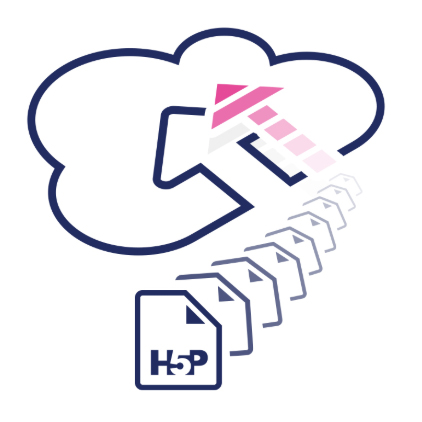 Looking for a hosting option?
If you are looking for hosting option for your H5P content - try out
H5P.com
. H5P.com provides hosting and LTI integration with your Moodle site.
Install the H5P plugin


1. Log in to your Moodle installation as an administrator. Under Site Administration, Plugins in the admin menu, press Install plugins and then the button labelled Install plugins from the Moodle plugins directory.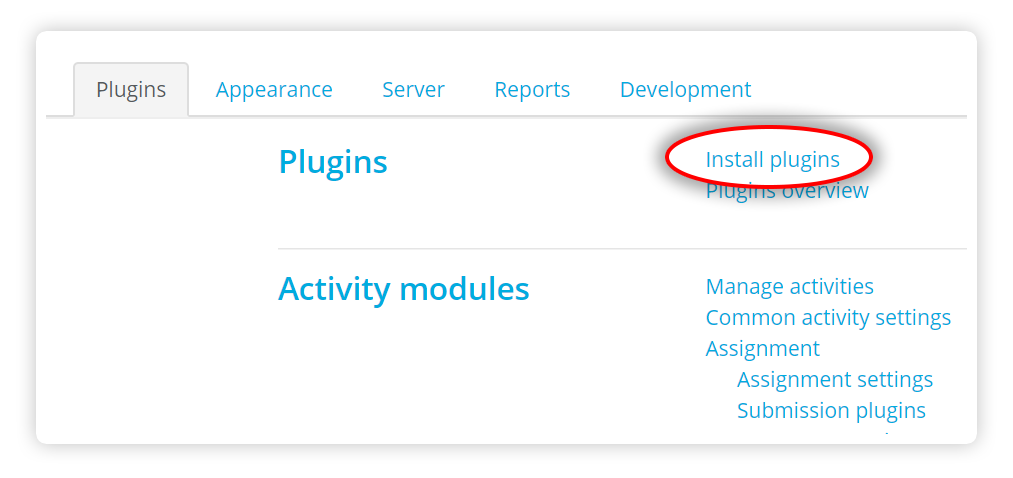 2. At this point, you may have to log into your moodle.org account. Locate the H5P plugin page and press the button labelled Install now.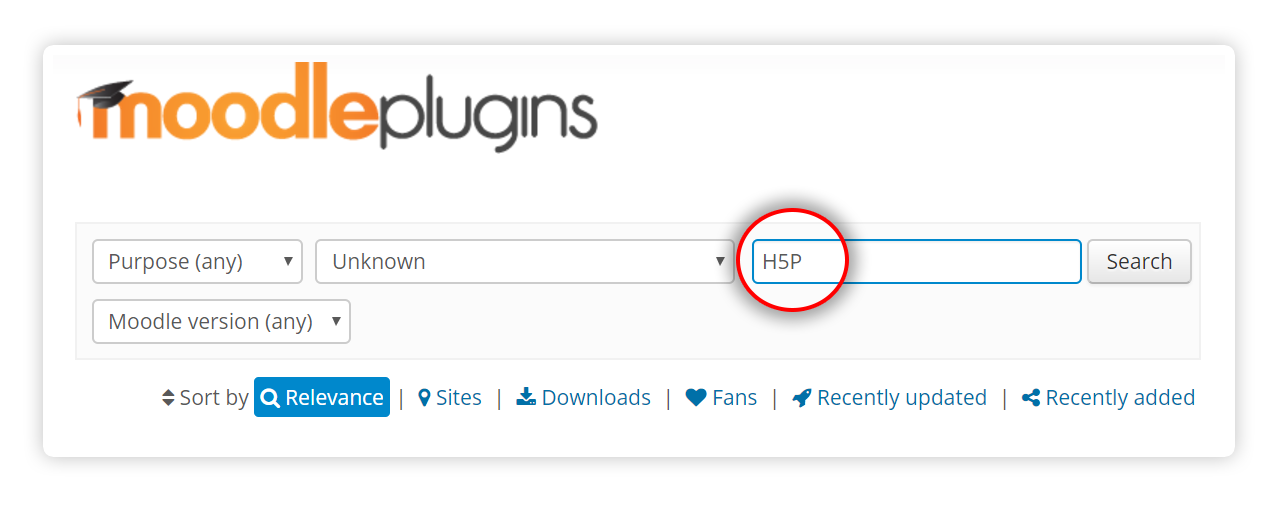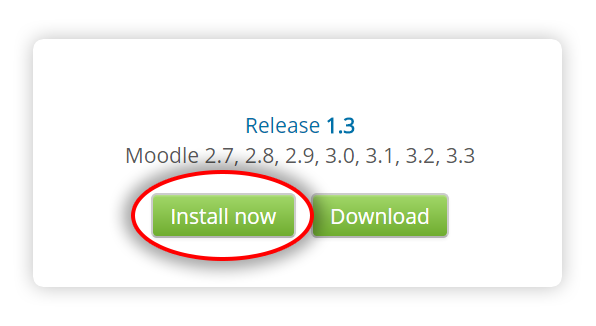 3. On the next screen, press the Install now link located next to the site ON WHICH you wish to install H5P.

4. You will now be redirected back to your site, confirm the installation by pressing Continue.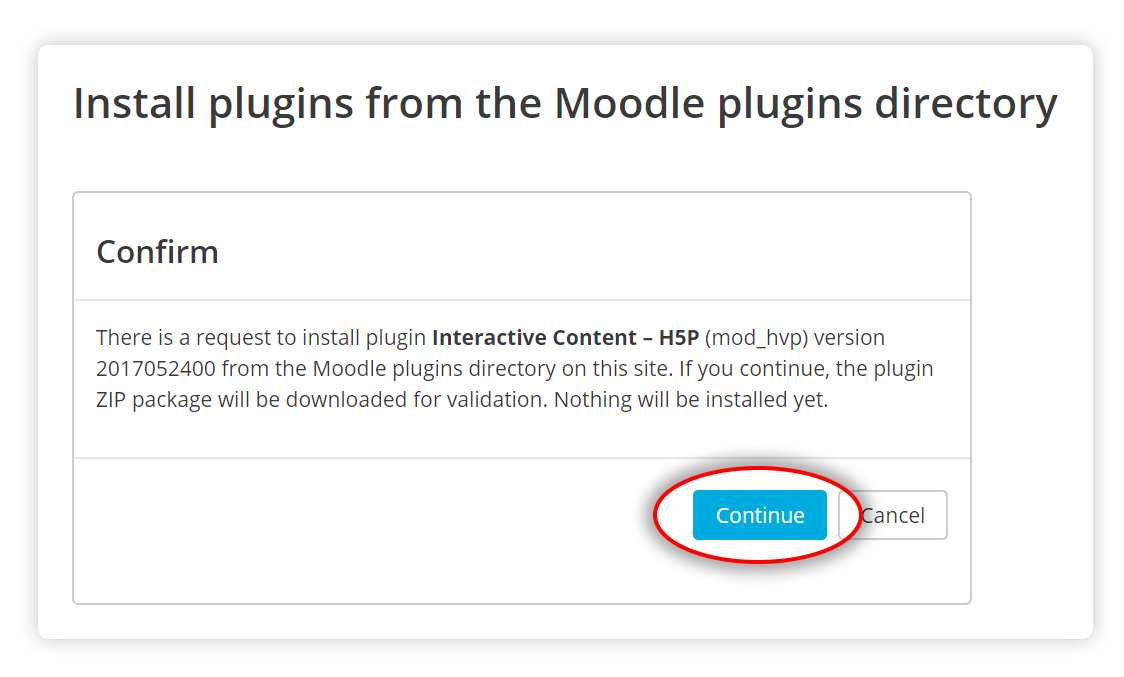 5. Review the install log and check for any error messages. Press Continue again.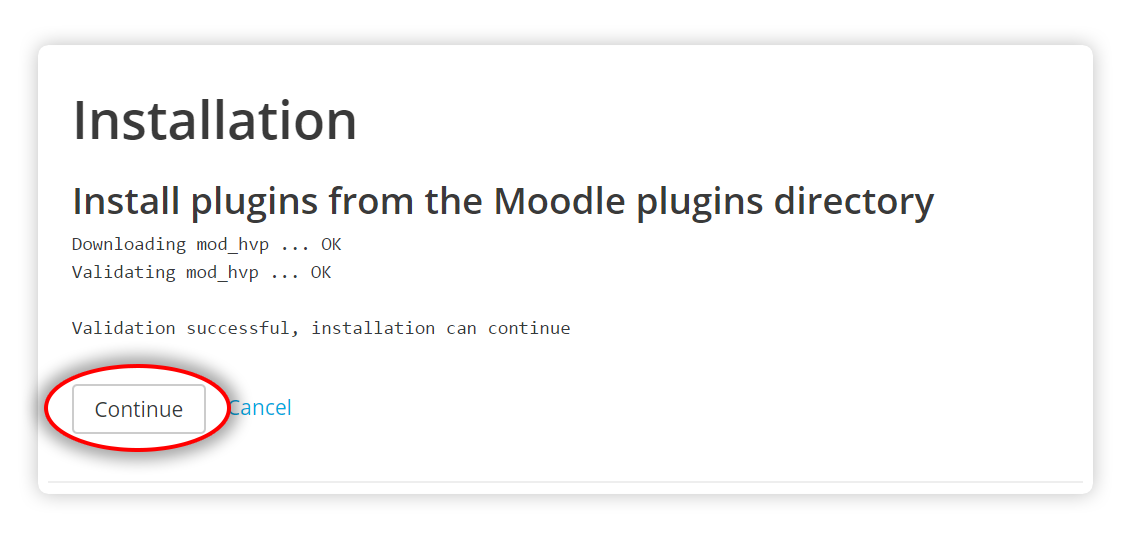 6. Now you'll be viewing the Plugins check page. Verify that the H5P plugin has the status To be installed. Proceed by pressing the button labelled Upgrade Moodle database now. (This may take some time)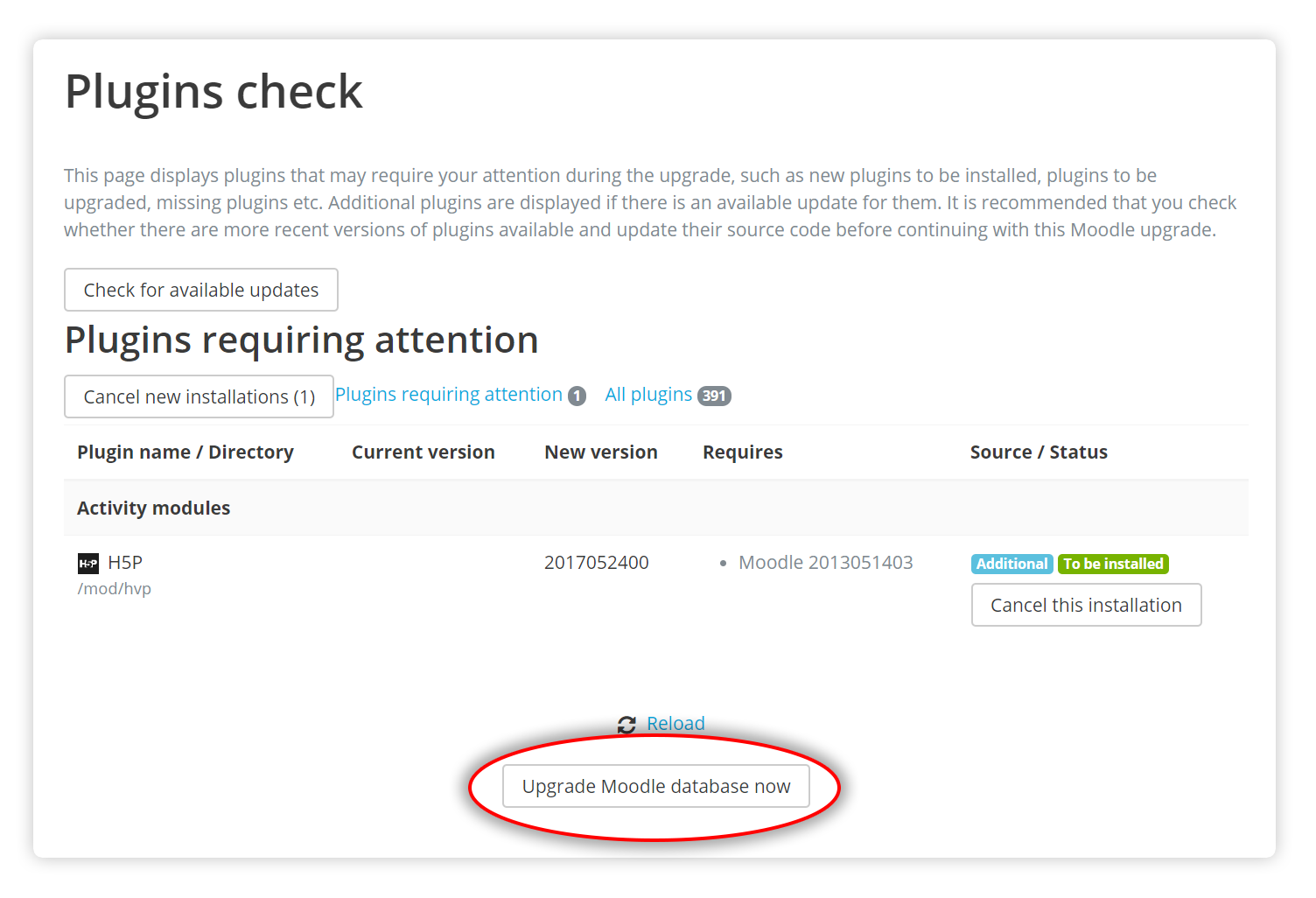 7. You should now be greeted by a message from the H5P plugin. Please take note if the content types were automatically installed, if not you will need to go through the next section, Uploading and creating content. Press Continue when you are ready to move on.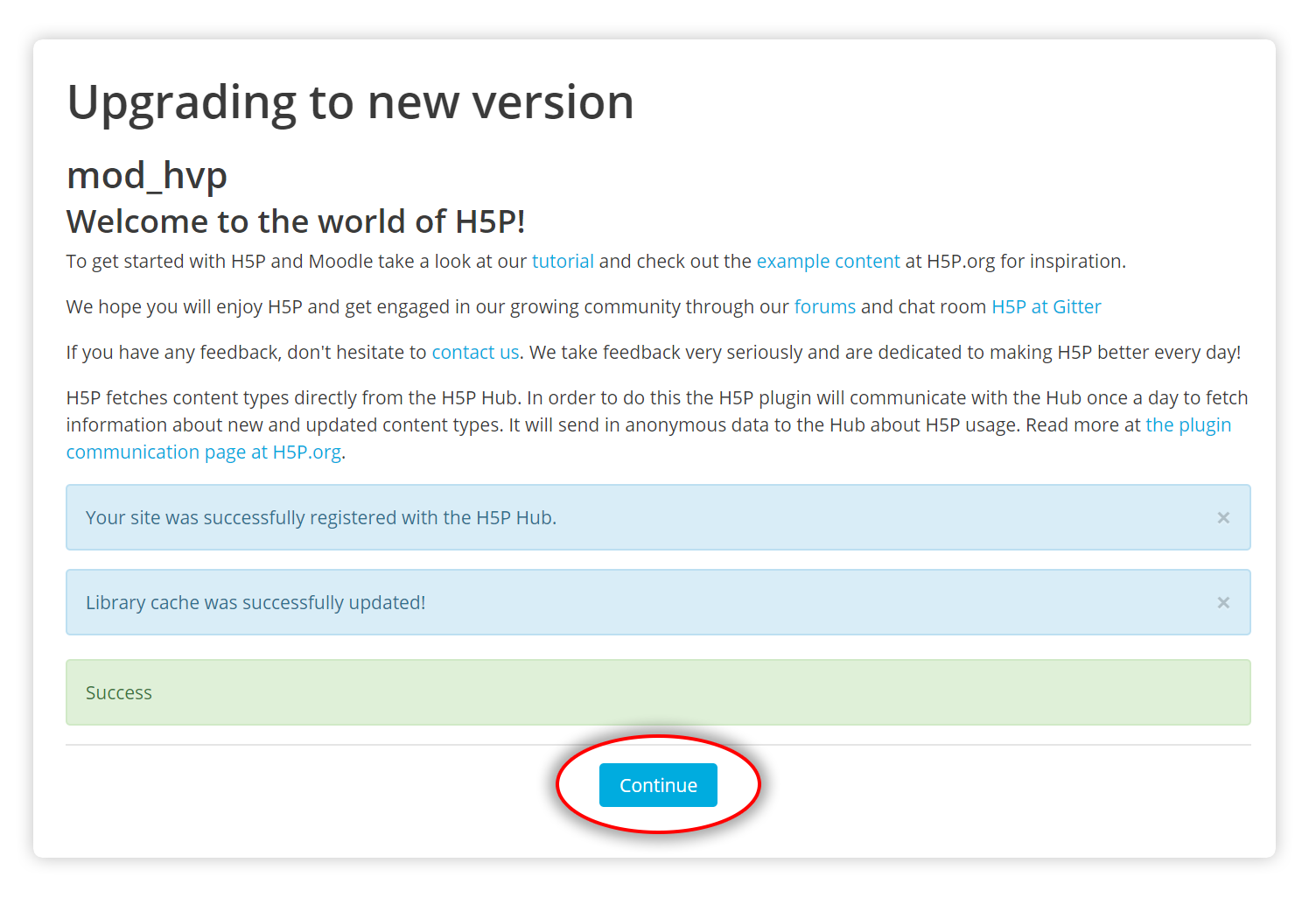 8. Verify the H5P Settings and press Save changes. The default settings should be fine for most sites.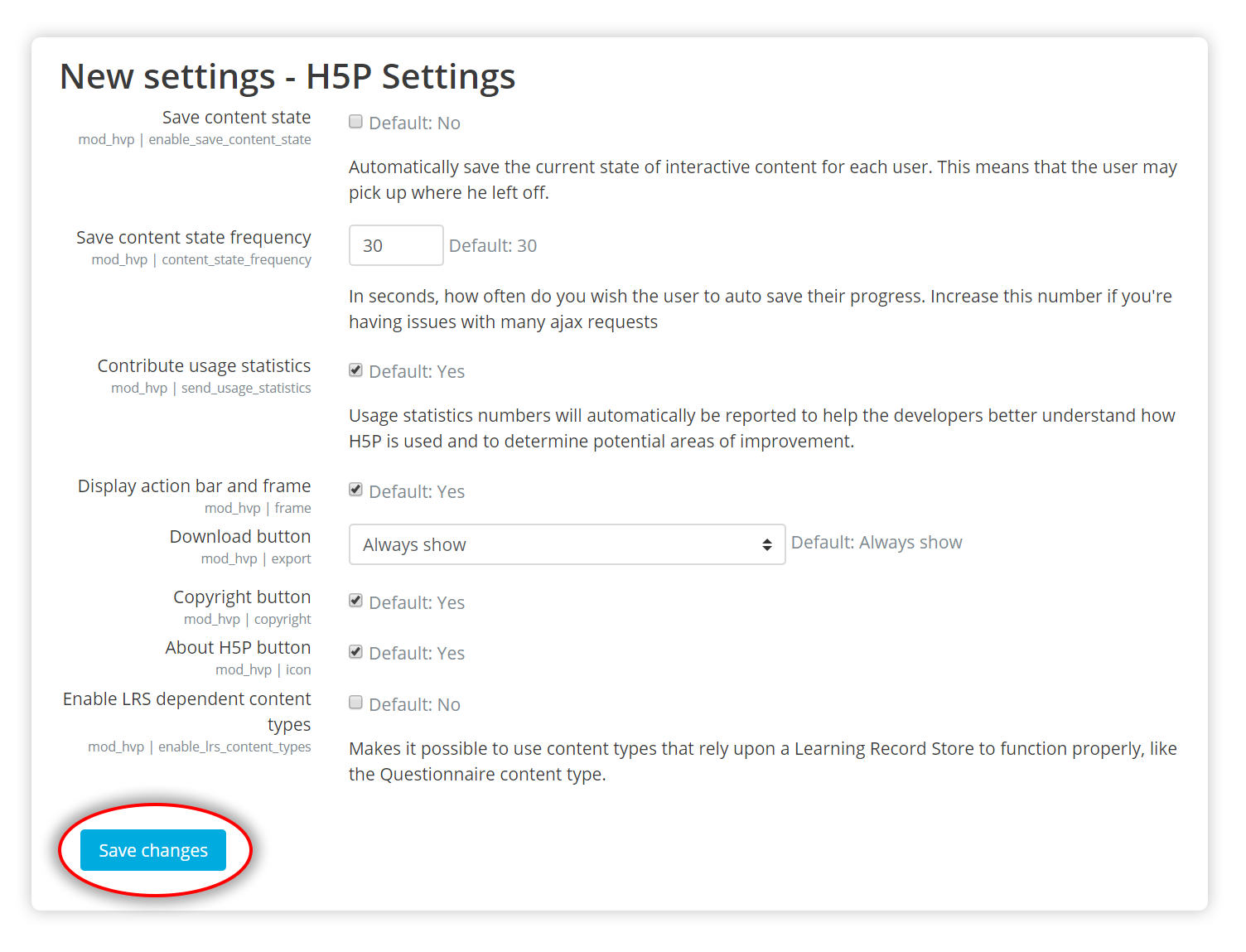 That's it! If everything went smooth, you should now be ready to start creating H5P activities in your courses.
Create an H5P activity
Log in as an administrator or a user that has the permission to create H5Ps inside a course
Go to the course you wish to add the H5P content to
Press "Add an activity or resource."

Select H5P - "Interactive Content" and click "Add".





Finish creating or uploading your H5P content

Save the activity at the bottom of the form


Installing Manually
Download the plugin from the H5P page.
Visit Site administration -> Plugins -> Install plugins page (/admin/tool/installaddon/index.php).
Select the Activity module (mod) as the Plugin type.
Select the downloaded plugin file(zip), read and check the Acknowledgement box.
Press the Install plugin from the Zip file button.
Follow the process. Upgrade the database and afterwards, review and save the H5P settings page.
Feedback
If you find any bugs or issues, please report them.
Let us know what you think of the plugin or if you have any suggestions for improvement.
For further info and issue tracking, check out the h5p-moodle-plugin page on GitHub.
Enjoy making rich interactive content in your favourite LMS!