Upgraded to Moodle 4.1 as a test but none of the H5P activites copied over
Submitted by
ruthruane
on Mon, 07/04/2022 - 22:42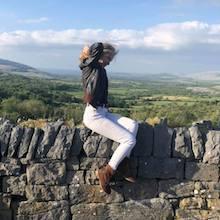 Hi I recently upgraded my moodle site from 3.11 to 4.1 and everything went smoothly. I am think though I am going to have to roll it back to 3.11 again because not one of the H5P activities copied over with moodledata and all the courses are devoid of any H5P activities. Before I do a roll back is there an easy way of accessing my H5P content and getting the activities to load in the courses as they were in the 3.11 version of moodle.
I was really excited about upgrading and really thought that H5P was complatible with Moodle 4.11
If I roll it back I suppose I can download all the H5P activites and then take screenshots of where they go and recreate them in the upgraded site. But I wish there was an easier way.
I also tried to restore from a course back up and the H5P activities did not copy over. In the 3.11 version of moodle when I restored the courses from a course back up the H5P activities copied perfectly. I am really disappointed that I have to roll it back and that to upgrade to moodle 4.1 I will have to manually copy over the H5P activites and add them to the courses.
Even if I could find the content files I might think about rebuilding them in the new version but I actually cannot even find the content files and when I go to add them it says that folder is empty.
Thank you for any help or advice you can offer me. I dont mind to pay for your advice if you can help me or if anyone else can please.
Summary:
lost all my H5P content in the upgrade to 4.1 have to roll back to 3.11